Welcome to Crothers Chiropractic!
We would like to thank you for your interest in us as your family Chiropractor. We are happy to accept the responsibility of your spinal healthcare and would consider it a pleasure to have you as a member of our practice. Our patients are as young as 3 days old and as old as 98. They range from varsity altheletes needing to be their best for the big game, to working moms who just lifted something wrong, to grandparents who want to regain and maintain their mobility to keep up with the kids.
As a preventative oriented practice, we believe the key to good spinal healthcare rests in the correction of any existing spinal disorders. Practicing good health habits and maintaining regular Chiropractic adjustments are essential in preventing such disorders.
We also believe in the whole health model: Eat Well, Move Well, Think Well. To aid you in this process we have a number of articles and links on this website. We hope you enjoy the information.
Sincerly,
Dr. Robert Crothers h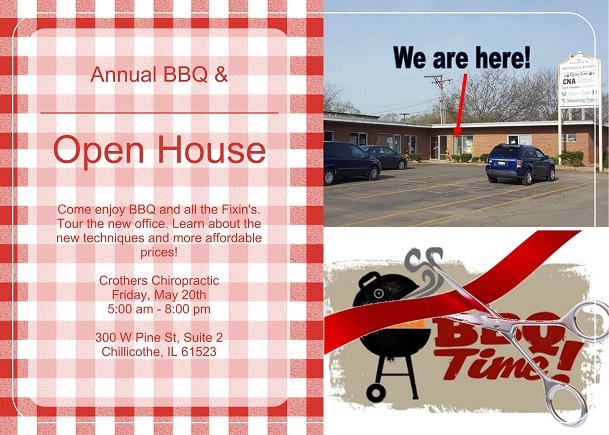 tment, Manipulation of Spine, Spinal Manipulation, Chi
ro
practic Manipulative Therapy, Therapy, Chiropractic, IPSCA, Illinois Prairie State Chiropraociation, ICA, Illinois Chiropractic Association, Pain Management, Electric Stimulation, Mind, Body, Soul, Children, Diversified, Thompson Technique, None Drug, Low Back Pain, Headaches, Hip adjustments, Manual Therapy, Hip Pain, Kids, Knee Pain, Arthritis care, Wellness, Natural Health Care, Neck Pain, Herniated Disk, Slipped disk,